The Shapeshifters' Library Series

Light fantasy for the dog lover who lusts for books adores libraries.
Comic villains, smart sweet heroines, and brave intelligent heroes
share a world where dogs talk and librarians battle werewolves to protect knowledge.

I've been busy training dogs for my NEW covers!
They're all gentle sweeties, but sometimes get bored posing for covers.

Meet my
cover models

- three boys and one lovely lady:

Each has a story to tell and in human form are as enchanting as when they change into four legged beings.

Now scroll down to see this season's gifts. A
free

Christmas romance novella, perfect with a pumpkin latte (or a rum punch). And a Goodreads Giveaway.



Thanks for letting me share my news and

please tell your friends,
Read for
FREE
through the season
Christmas on Wherever Island
is the "warmest" story I've written.


Maybe it was the season, but a lonely northern girl
needed to find herself on a sunny island with a hot hero.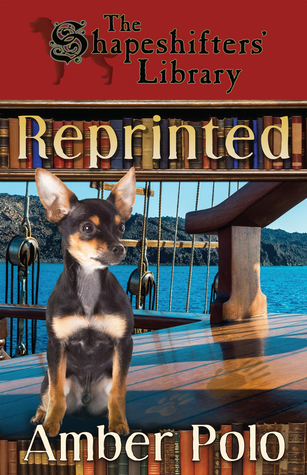 Enter Giveaway